If you're a business owner, ensuring your business is protected at all times is probably a concern you constantly have. If not, you're in the right place as it's important to implement security to your business for protection for not only the organisation but also your personnel.
1. Access Control Keeps Business Safe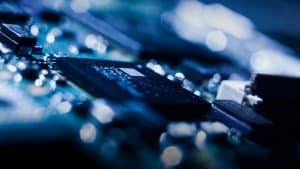 It is important to ensure your employees, equipment and information remain safe at all times and is a top priority. Controlling who can enter and leave your premises is critical to the well being of your business. Which is why it is important to have security implemented in your premises. 'Access control' refers to techniques used to control passage into or out of an area. With the advanced development of technology, access control systems are usually computer based and controlled via electronic card systems, making their use convenient for business owners. Access control systems give business owner's the opportunity to;
Have control of security
Knowledge of those entering & exiting your building
Preventing data breaches
Increasing safety, security & productivity
2. Protect Employees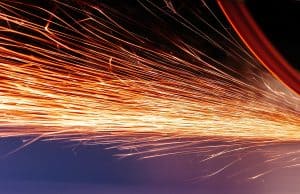 The use of door access control restricts entry into hazardous and unauthorized areas of your organisation. However, within a working environment employer's have legal responsibility to ensure every employee's health and safety is meeting the laws standards and is protected at work. The use of door access control helps prevent incidents and accidents occurring, which can mean you'll be less likely to face a hefty lawsuit.
3. Safe Environment = Happier Employees
Ensuring your employees feel safe whilst at work is very important. Access control is a safety measure which will only enable those with a pass (such as a card, pin number or even fingerprint) to enter and leave a building. This assures anyone without a pass will not have access into the building. Safety measures within an organisation helps increase employees' happiness and productivity, making the use of access control beneficial for the overall performance of an organisation. Increased security enables employees feel safe. This helps build employee trust and confidence with your organisation, which can lead to a range of long term benefits.
4. Reduce Chances of Theft
The chances of theft occurring within a working environment is a lot more common than you probably think. Research has found employee theft costing businesses more than £190 million every year in the UK. Workplace theft is also the cause of failure for one in three businesses. It is common for criminals seeking for opportunities with low risk and high rewards. The use of an effective access control system helps eliminate the chances for ease of entry whilst reducing the risk of theft.
5. Lower Risks Of Internal Theft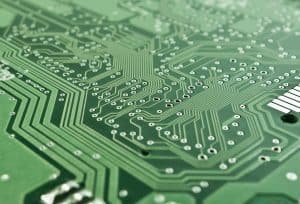 Internal theft is common. Working in isolation without supervision is a major contributing factor to employee theft and fraud. Electronic access control allows you to monitor your building and set alerts if an intruder accesses an area without permission which prevents problems from spiraling. You'll be able to track who is in the building and at what time, hence you'll have solid proof if needed.
Here at Project Skills Solutions we offer a range of access control systems to suit your business needs. Get in touch and find out more by calling our freephone number on 0800 0213 264 and a member from our team will be happy to help.