Our newly formed Property Maintenance Services division has set to work on a void refurbishment for a major client of ours. Our aim is to provide service to clients that want
single-source solutions and our electrical services provide just that.
Void Property Clearance
Firstly when a property becomes void due to a tenant change it requires clearing. The number of materials and appliances left ranges from a few items to requiring a complete furnished property clearance. So our team has to clear and dispose of everything as the first task.
This clearance includes the garden furniture, sheds, etc before the next stage commences.
Our multi traders have to have wide-ranging building skills to meet the challenges of property refurbishment.
Carpentry for kitchen upgrades/repairs, door, skirting board installation
Plumbing bathroom upgrades/ repairs, taps, toilet replacement
Window replacement
Lock replacements
Patch Plastering
Painting & Decorating
Flooring
This property was a small flat requiring clearance.
Vinyl flooring
The existing flooring had to be removed floors sealed and new vinyl flooring installed.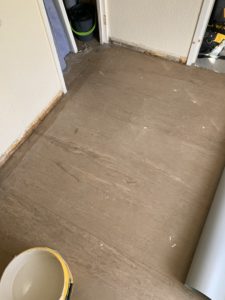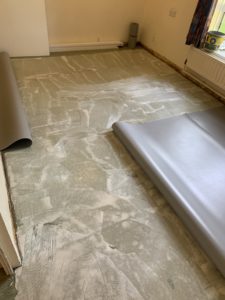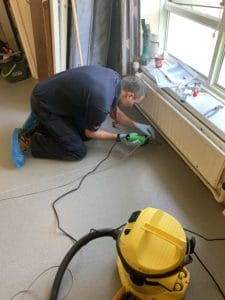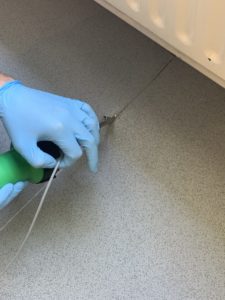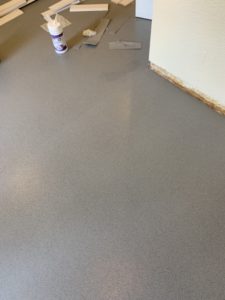 Painting decorating, new doors, and kitchen repairs
Firstly, we have to remove any wall fixtures and make good and decorate. Secondly, the kitchen requires completely cleaning and general repairs.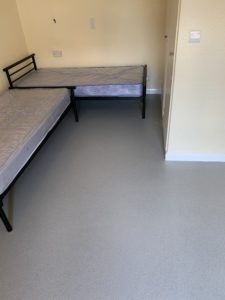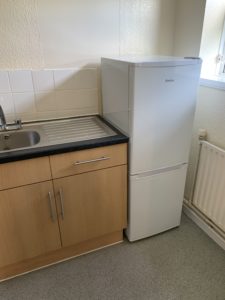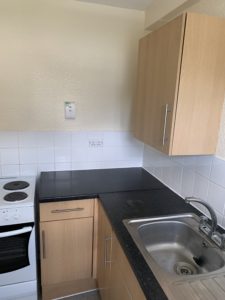 The works have to be started and completed within tight timescales to allow the new tenant to take over-occupancy. This is the reason for a single-source supplier reducing the requirement to coordinate works between multiple contractors.
EICR Testing due to tenant change
Finally, when the works are complete our electrical engineers will carry out electrical testing of the property. This will require any failures to be rectified to allow the property to have a new electrical certificate EICR. This is required when there is a tenancy change even if the existing EICR has not expired.
Once the works are complete they are inspected for compliance and standards of workmanship. This property was inspected and passed without any snagging and completed works charged against the SOW codes for the contract.