If you're a business owner then ensuring your assets remain safe at all times is a top priority. Here at PSS Installations, we are approved installers of all Paxton Access Control system products. We recognise the importance of security in the workplace, so we take this very seriously. It's a means to not only protect your company but also your staff and associates.  
There are a number of Access Control system manufacturers but Paxton is a brand-leader in the industry. This is because of their versatility and high-quality products. We are excited to supply their cutting-edge Access Control systems and offer dynamic solutions to our clients. 
Paxton are specialists with access control. The company is made up of a development team focused on designing systems that are fit for their purpose and contain key features that help organisations to operate smoothly. With the use of Paxton's products, you'll be guaranteed reliability and high quality. This blog will discuss 5 key benefits of door access control systems supplied by the renowned industry experts Paxton.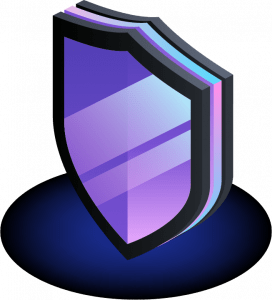 1. Keeping the business safe 
Access control is a technology that allows you to control who can gain access to certain rooms and areas in a building. Because of the rapid development of technology over recent years, faster systems which are run by advanced computer programmes are more commonplace. Electronic card scanners provide smooth and reliable access to prohibited areas and allow for business owners to remotely track who is entering and exiting the building at any given point. Because they are multifunctional, access control systems allow business owners to :
Be in control of their own security

Prevent data breaches

Safeguard valuable resources or machinery

Have peace of mind whenever they are away from the building
2. Protecting employees
Door access control is extremely useful to any company operating in any industry which involves the use of sensitive data or hazardous machinery. As a business owner, you will be aware of the legal responsibilities in place to ensure the health and safety of every employee at the workplace. The use of door access control can entirely prevent staff or visitors from accidentally gaining entry to rooms containing dangerous equipment or sensitive information. This means that you can keep everyone in the building safe and be completely certain that only authorised and trained personnel will be able to enter rooms that pose a potential health hazard. So it goes without saying that this functionality is highly valuable. 
3. Healthy work culture
The Health and Safety Executive shows how to increase attendance and productivity in the workplace. Two of the most common reasons for absence at work are stress and accidents in the workplace. Because of this, it's highly important to provide an environment where every single member of staff knows that they are safe at all times. You will increase the morale of your workforce and eliminate any anxiousness or unease in your staff. Strict security is one of the best ways to build a sense of safety and trust within your business. So it leads directly to an improvement in productivity, results and higher levels of employee satisfaction. 
4. Reduce Employee Theft
Employee theft can be drastically reduced or even removed by the use of Door Access Control. The technology allows you to keep track of your employees by seeing whose electronic card was used to access which doors at what time. Because of this, in the event of theft or a security breach, you will be able to closely follow the movements of everyone inside the building. You can even set up alerts to be notified if someone tries to access an area after their permission has been rescinded. 
5. Ease of installation
Implementing door access control is a straightforward process. It's simple to upload your existing employee's data and assign access to specific areas in the building. As for the system used to gain access you can opt for something traditional like PIN code. You could even go for something more modern and advanced such as a pass card scanner. So the choice is yours, but the end result is the same: excellent security and a healthy, safe and productive workplace.  
Here at PSS Installations, we offer a range of door access control systems to suit your business needs. For more information on our access control systems, click here. If you have any questions feel free to call us on 0800 0213 264.