PSS Installations are an NICEIC approved electrical lighting contractor with years of experience. We provide full lighting installation services to organisations across the UK.
Our services provide clients with total lighting solutions for all environments internal and external. If you require a new lighting installation an upgrade to lights, cabling and controls we can offer a total lighting solution. Our electricians will install, electrical test and carry out electrical maintenance procedures to keep businesses electrical lighting systems working at optimum performance.
Lighting Installation Services in London, Essex and UK.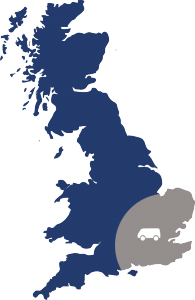 Electrical lighting is essential for businesses to provide an efficient and safe workplace for personnel, occupants and customers. Our engineers can provide lighting designs for the latest low energy lighting systems followed by full installation and maintenance services. We can also take over existing lighting maintenance contracts providing planned, reactive and emergency support services to all sizes of properties and portfolios.
Our electrical engineers cover a range of buildings in London and the Southeast so are available for lighting projects and all electrical installation projects.
Our electrical lighting services include:
Design of new lighting systems including lighting controls and fittings
Refurbishment and upgrade of existing systems (specialist projects with complete refurbishment)
The latest technology, LED lighting, PIR controlled lighting
Lighting Control systems
Re ballasting, tubing & lamps
Specialist Lighting Projects (see Case Study)
Factories, Warehouses, Retail, Transport hubs, Car parks, Schools / Academies, Offices (see case study

)

Social Housing Stock Contracts (see case study)
Led Lighting Solutions
Switching to LED lighting will save you money on your energy running costs. So, we can advise businesses on the most cost-effective LED lighting solutions for internal and external areas. Free Surveys and professional lighting installation services provide a total low energy lighting solution.
Call us for more details. 0800 0213 264