With plenty of experience handling fibre optic and network cabling, PSS Installations are here to install, repair, and maintain any fibre optic and network cabling needs. We have worked on fibre optic cabling projects in many environments and situations and are prepared to assist with any project you may need a hand with. We have worked across various sectors, including MOD, Petrochemical, Education, Finance, and Commerce, with projects ranging from recycling plants to cameras on busy motorways.
What is Fibre Optic installation?
Fibre Optic cables are used worldwide to transmit lots of data in a reliable and rapid method. Using light as communication, data is sent from one place to another through these cables in a flash!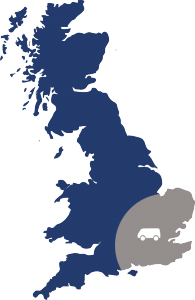 Why choose PSS Installations?
We have a complete support team in the office, including staff with engineering and fibre optic installation backgrounds. Therefore, you'll find our support team helpful throughout your project. From the first call, during works, and once work is completed.
Where do we deliver our services?
We deliver Fibre Optic Cabling Solutions to the East of England, Southeast of England, Essex and London or Nationwide for large projects. If you are wondering if we cover works in your area, give us a call on 0800 0213 264
Our fibre optic and network services
When coming to PSS Installations with a potential project, you can expect the below from us.
Experienced, professional engineers
An ISO 9001 credited business
Wide range of services, all with a 12-month guarantee
Free survey of your project
Helpful office-based support team
Contact Us
If you are interested in working with PSS Installations and not sure how to organise this, give us a call on 0800 0213 264. Alternatively, you can use the webchat or fill out the contact form at the bottom of the page. Our team are happy to help and look forward to your call.