Looking for fibre optic installation services or a fibre contractor to change, repair and maintain your network?
How can we help?
PSS Installations install, repair and maintain all types of fibre optic and network cable. We're experienced working in a range of environments. From schools to recycling plants and as such experienced many challenges. As a result, our team and our services have been developed to solve common problems you may experience.
We have a complete support team in the office. Including staff with engineering and fibre optic installation backgrounds. Therefore you'll find our support team helpful throughout your project. From the first call, during works, and once work is completed. Our team are on hand every step of the way.
So, if you have any queries or concerns, they'll be dealt with immediately to ensure your experience with PSS Installations is effective and efficient.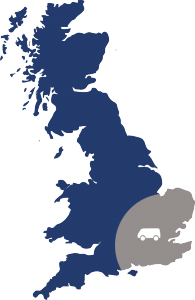 What to expect from your fibre optic contractor?
When choosing who to partner with on your fibre optic project you should consider their past performance and accreditations. Also, the service they are likely to provide throughout.
Experience
Office support team
Range of services
12-month guarantee
Free survey
Fully qualified and accredited
Our fibre optic and network services
Fibre optic installation
All data and network cabling
Installation
Design
Maintenance
Repair
Internal or external networks
Fibre backbone links (between buildings, sites, floors and servers)
Specialist services
Our teams have a range of experience in specialist or unusual environments. So, if your network is along miles of motorway, down a lift shaft, process storage plants, or in another challenging location. PSS Installations can suggest safe and cost-effective solutions.
MOD
Petrochemical/Storage Plants
Commercial
Public/Education
Retail
Utilities
Industrial
Onshore Process
Fibre optic cabling infrastructure
If your cabling route has no ducting infrastructure, we will include this within our survey. In addition, we will provide a full cost of civil engineering to install new ducting and pits. For further information call our in-house office team today.