Controlling who can access your premises can be vital to your sites security. It also allows you to control those who are authorised to enter only the areas that you permit. Our access control solutions will be designed and installed to meet your exact operational requirements. So, ensuring you know exactly who is in your building 24/7 and whose where. We can cater for all buildings types including offices, factories, schools and car parks.  A single door to hundreds of doors and up to 10,000 users can be accommodated along with interfacing into security systems. Our Access control services are offered throughout the South of England including London.
Access Control Installation Services – South of England – London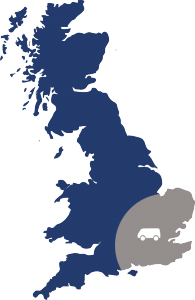 We provide a full range of installation and maintenance services for all leading brands of Access control equipment. In particular, our engineers are all trained and accredited on Paxton Net2 an advanced PC based access control solution. Our engineers will design a system to suit your exact building and operational requirements including all equipment and cabling.
The benefits of having a networked access control system such as the Paxton Net2 system installed are:-
Proximity – Doors Open or Barrier raises as you approach with key fob or card
Keypads – Enter a personal or generic code to gain access
Intercom – Speak to visitors before letting them pass
Building Control and energy saving – control from PC based system Lighting, Air Conditioning, heating and electrical appliances.
Event Reporting – See whose in at a glance and view staff movements
Useful HR tools – Manage holidays, payroll, unauthorised absence and sick days
Control Multiple sites- remotely from a PC
There are many benefits that a networked access control can offer businesses so much more than simple door access control. The system will be designed to provide these benefits and with easy to use administrator tools you can be fully confident in under two hours of training.
Access Control System Installation
If you are considering installing an access control system for new or existing premises or upgrading / replacing an existing system call us. We can advise you of options and provide budgetary quotations with free surveys we can come to the site and discuss the best options.
Fully trained and accredited for Paxton Net2 systems we can offer a full design, installation and maintenance services supporting you through the entire operational life of your system.
Additionally, we can offer installation services for electrical services, Computer Network Cabling, CCTV, Air Conditioning and Fibre optic cabling