If you're wondering what access control is…you're in the right place! Here at PSS Installations, we offer physical access control systems to provide security for your premises. We aim to ensure your needs are met with our high-quality installation service.
1. Types of Access Control Systems

It's vital to be aware of the two variations of access control – physical and logical access control systems. But let's get to grips with understanding the difference between the two types. Physical access control restricts entry via the use of a security feature, controlling accessibility within areas of premises to reduce risks. Logical access control restricts connection to computer networks, system files and data.
2. Increased Crime Rates
Increasing crime rates in the UK calls for urgency to protect your premises. Access control is one of the most efficient and useful methods of protecting buildings and organisations.
3. Controlling Entry In Authorised Areas
If you're a business owner, you probably understand the importance of ensuring safety for employees and documentations. Access control not only prevents unauthorised personnel from entering your organisation but also areas within your premises, such as a room where private documentation is stored. 
4. Increased Security
Long gone are the days of using a traditional padlock and key. Innovation has developed access control systems so employees enter and exit a building via the use of a key card or fob. Employees own individual access card/fob which permits access in certain areas of a building. It's much more convenient to replace a key card and fob than it is to replace a lock if stolen or missing. For efficient and convenient security, access control systems are the way forward. Access control has proven to be cost-efficient in the long term, in comparison to keys and padlocks.
5. CCTV Integrated With Access Control
Did you know access control can be integrated with CCTV systems? But what does this mean? CCTV integrated with access control is beneficial for emergency response scenarios. The integrated system sends notifications if any unauthorised access has been made within an access controlled area. As a result, authorised users have access to view footage of the access-controlled area via the CCTV. Access control can also be used to control the entry and exit of open barriers, electronic fences and gating. 
6. Energy Efficient
Did you know access control systems can be integrated with any other system including HVAC systems? However, depending on the type of HVAC system an organisation has can also mean you'll be able to identify specific areas of a building which require the lighting to be switched on, heated or cooled at any given time. Unnecessary energy is wasted as only when the system detects it is needed, will it be used. So not only will you be saving money, but also helping protect the environment!
7. Emergency Roll Call
Access control systems include roll call features. This feature lets the system administrator with access to a report listing of all users within a specified area. Roll call is predominantly used in the event of an emergency to ensure a building is vacant in the event of a fire.
Why Choose Access Control?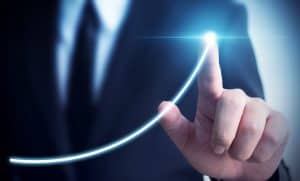 Ease of use

Controlling authorisation to personnel in different areas of the organization
Ensuring 24/7 security
Greater control monitoring personnel entering & exiting out of premises
No hassle holding heavy keys – use of access cards & fobs
Register of present employees in premises – useful for emergency's such as the event of a fire
Increased level of security – track who was present at premises & the time
However, it is important to understand access control is much more than allowing people to access your building, access control helps you effectively protect your data from various types of intruders, and it is up to your organisation's access control policy.