Fibre Cable Repair
PSS Installations – Installations were required to carry out emergency repairs on a critical communication fibre optic cable requiring a team of fibre optic engineers for 4 days to get full services resumed. The damaged fibre optic cable was a 1800m segment of a 33km ring with multiple drop off cab points along the entire route proved a challenge to test and bring back into service. This fibre optic cable provides the CCTV communication on the A13 between Averley and the city of London and had been damaged by fire. Our fibre optic engineers initial visit had tested and located the fault to be under a main flyover bridge on the trunk road.
Fusion Splicing Services
Our fibre optic engineers were working at multiple fibre cabinets to simultaneously fusion splice the new 64 fibre & 16 fibre cable through. This is precise work and challenging in external environments in winter so our working methods have to take this into consideration. Furthermore, they are working in extremely busy areas alongside the main A13 road so safe working practices are essential to protect our engineers and the general public.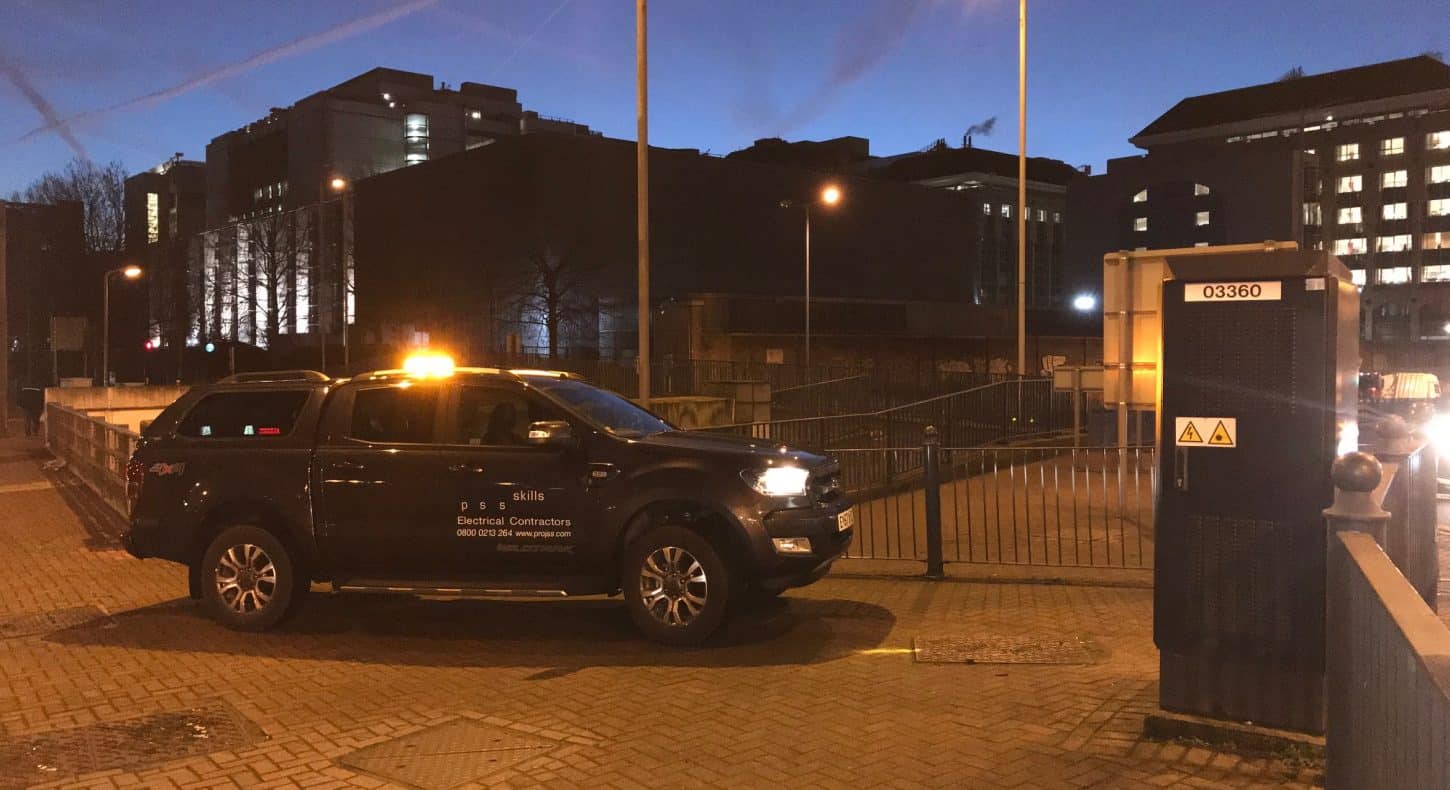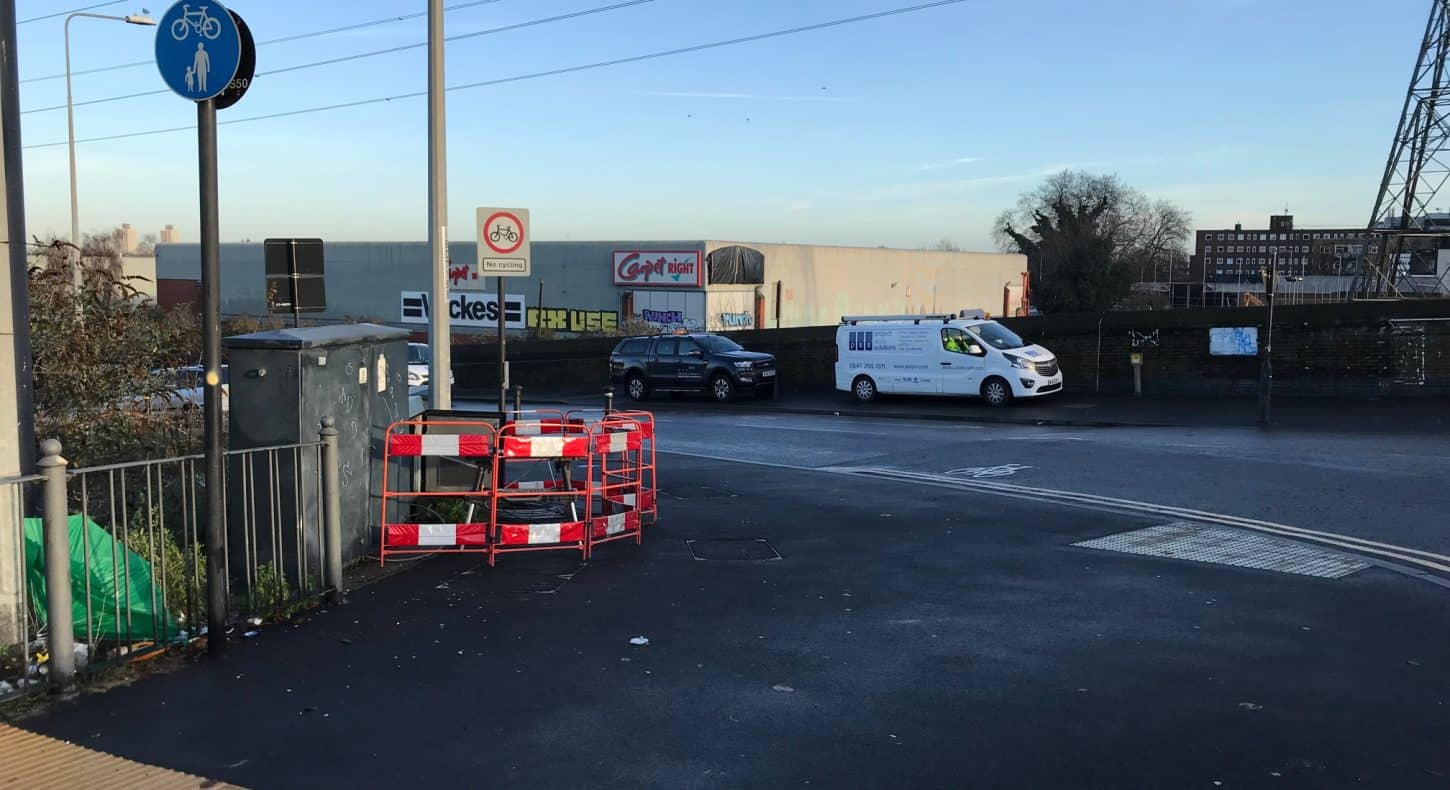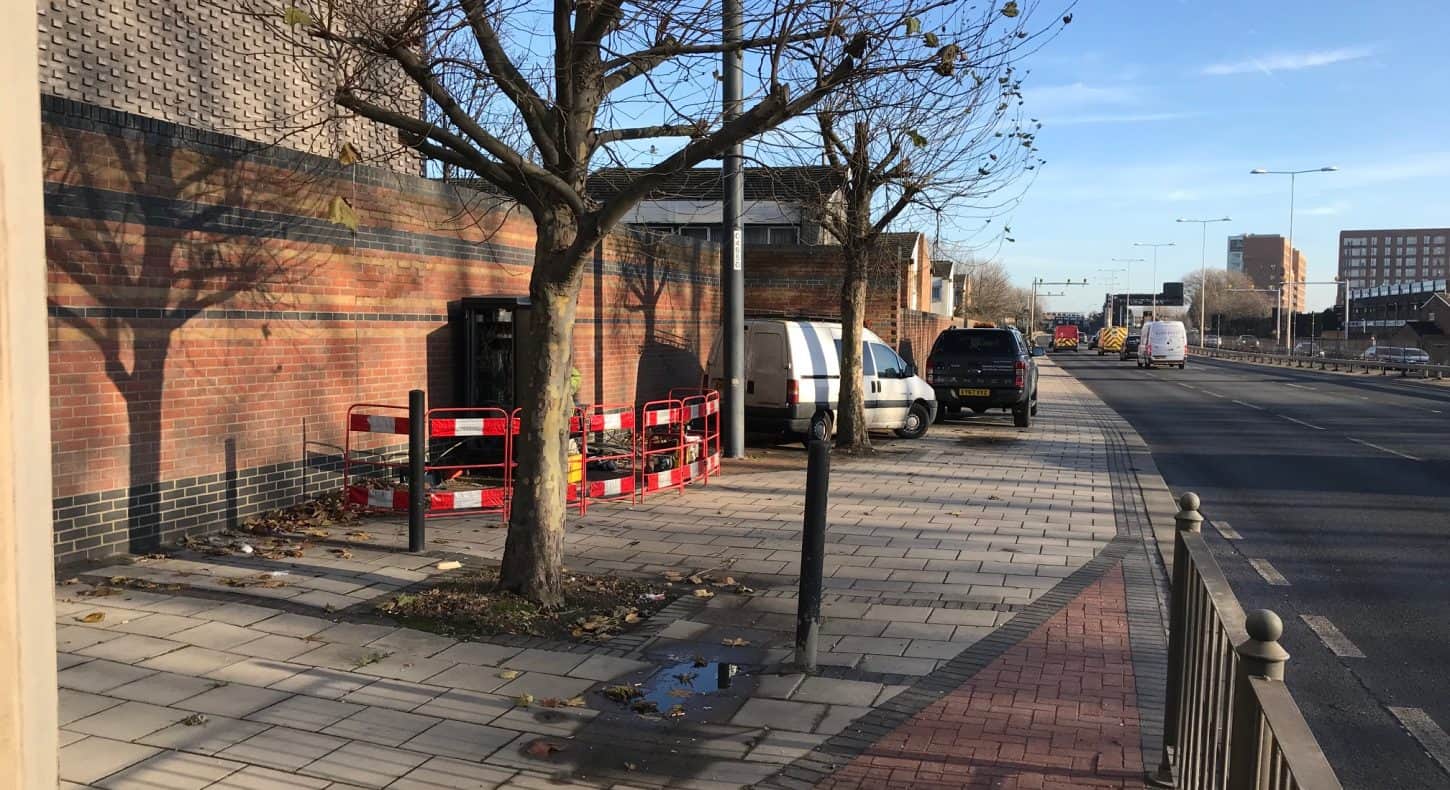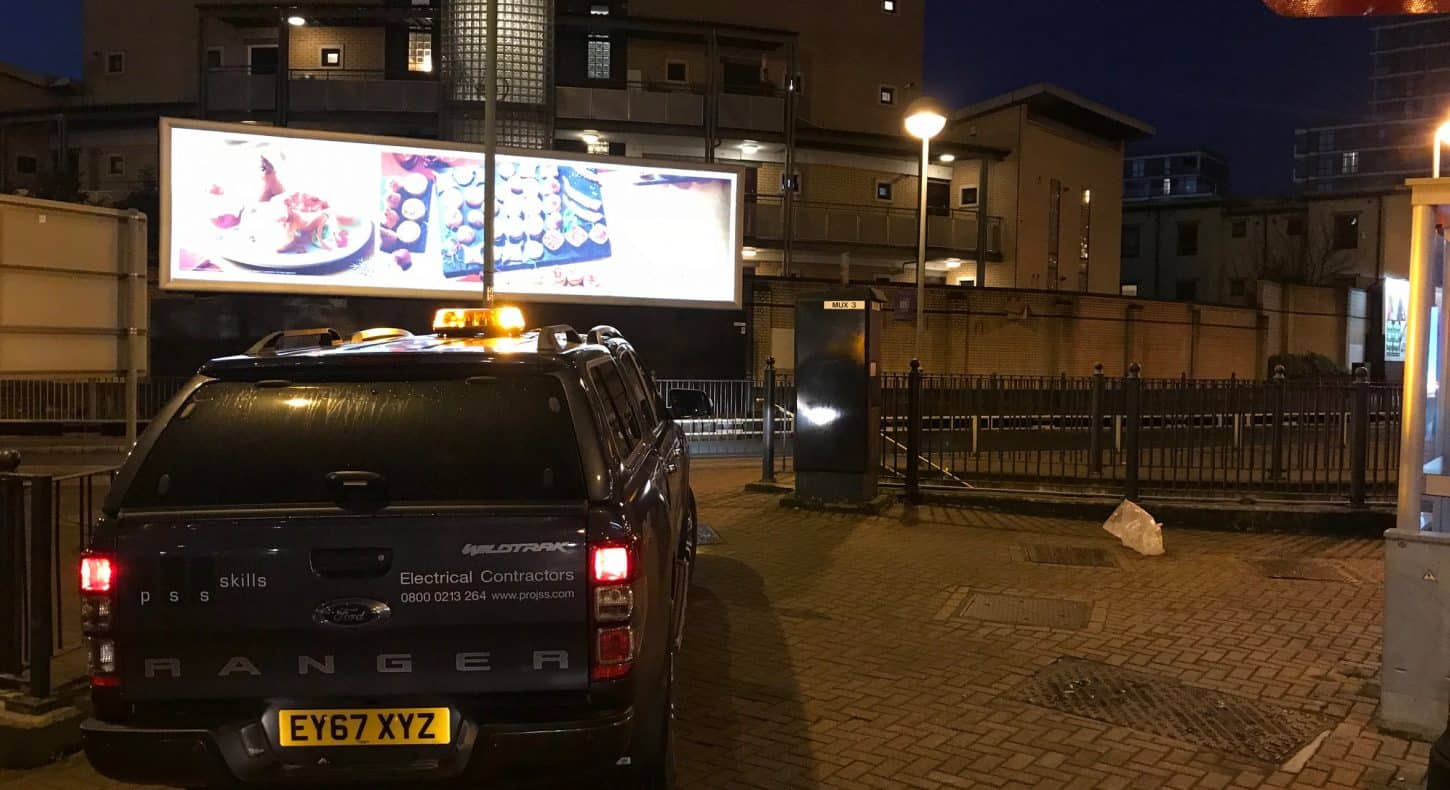 Fibre Cable testing
Once the fibre optic splicing was complete the cable had to be Fluke OTDR tested this allowed some remedial works to be carried out until all fibres were functioning correctly. The CCTV cameras were then able to be brought back online.
Services Carried Out
Fibre Optic Fusion Splicing
Fibre Cable Testing Services
OTDR testing Services
Communication Cable testing