PSS Installations has a wide range of experience delivering bespoke and specialist electrical and mechanical services. Recently our engineers were asked to change out two aircraft warning lights on top of a London building 34 storeys high.
Lighting Contractors
Changing out two aircraft warning lights at the very edge of the roof proved an interesting challenge with excellent views. After an initial survey, a full set of RAMS was written up and presented to the client who in-turn presented them to the building management to raise a permit to work.
These were accepted allowing us to plan the works to take place over the weekend as requested by the client.
Lighting Contractors London
Three of our electrical engineers attended site with all the necessary safety equipment and tools to carry out the works on a perfect weather day with wind below 2 mph. The safety zone at ground level was set up with perimeter barriers and patrolled for the duration of the works.
The removal of the light fitting first required safe isolation and then measures to prevent any items or tooling going over the side of the building. The change out of the light fitting like for like went smoothly and on completion, the isolations were removed and lighting fully tested.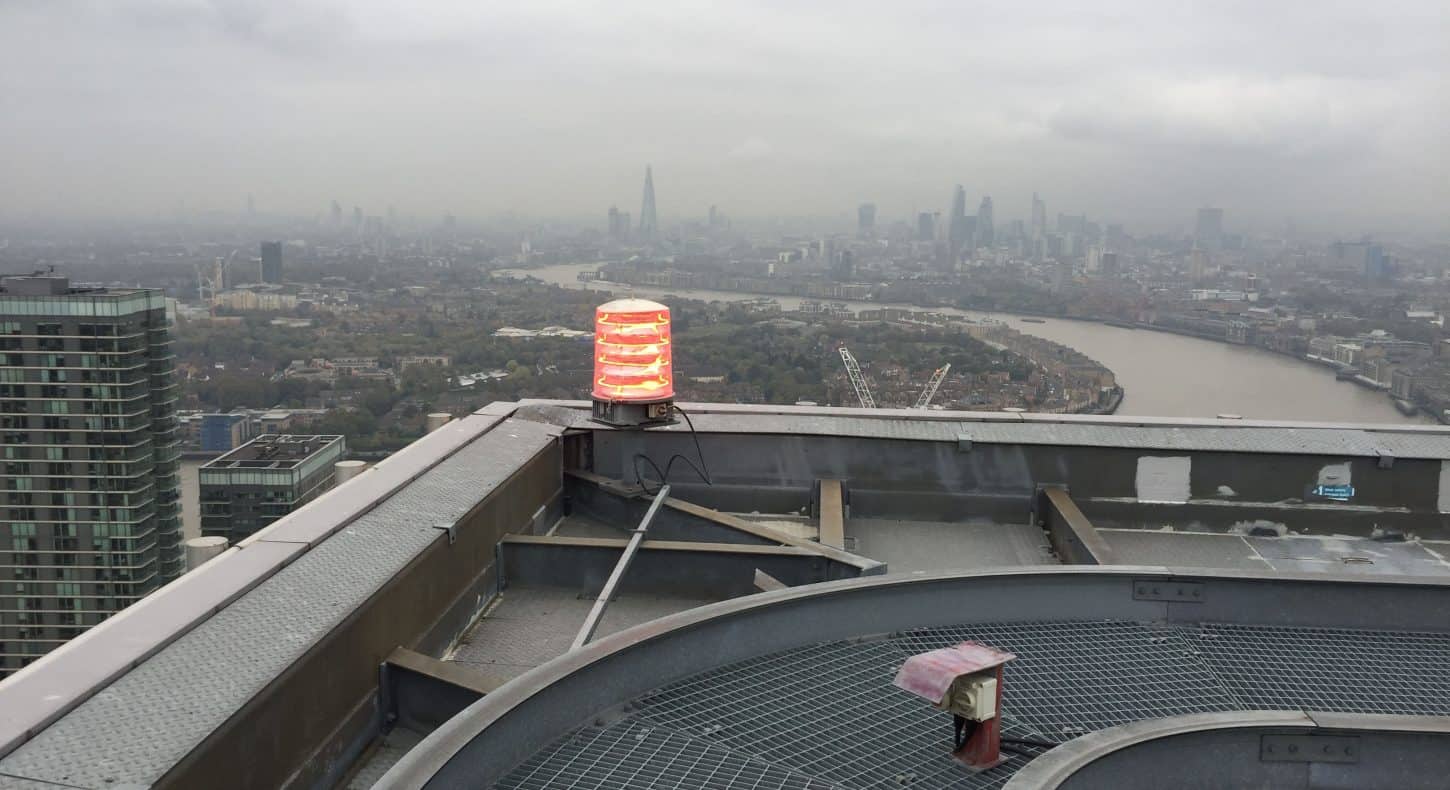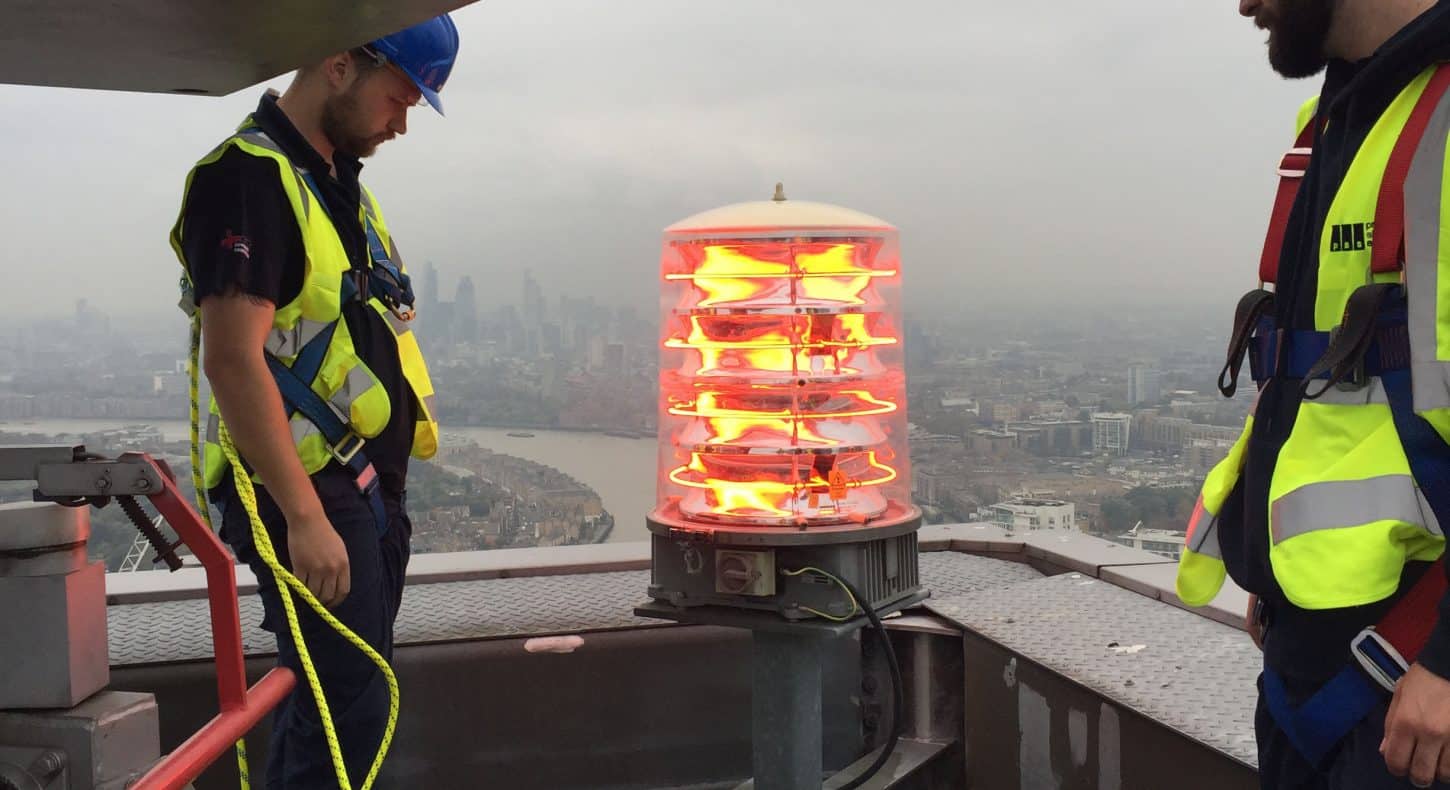 Specialist Solutions
If you have a bespoke or specialist project talk to us now and see how we can provide a simple effective solution.
Services Carried Out
Electrical Light Installation
Lighting Contractors
Commercial Electricians
Electrical Maintenance Services