If you have a project of any size requiring electrical installation, Electrical Fit-out or refurbishment then we can provide you with a one-stop solution. We understand the importance for clients to be able to confidently place any electrical project works with a reputable company. So we have worked hard and successfully built an excellent reputation for quality & reliability over our 18 years in business. As an NICEIC-approved electrical contractor our work is externally audited & Inspected assuring our quality & compliance with the electrical regulations. Furthermore, you can visit our case studies to see the types of projects that we have successfully completed.
So how do you proceed? We can offer you a quote from electrical drawings if it's a new build or redesign. If you know what you want to achieve but need electrical installation options we can offer a free site survey. Our electrical engineers can talk through designs and the latest electrical technology and timescales so you have a full understanding. A full quotation will be provided without obligation and we can amend or modify it so it meets your exact requirement.
When you decide to proceed your electrical installation will be managed from start to completion by our project team.
Electrical Installation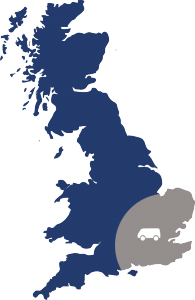 Electrical projects occur for all kinds of reasons companies upgrading or moving into new premises. You may have a single premise or a property portfolio with premises across the UK. You may require just electrical installation works but in most projects, multiple services can be required. This is where we excel and our clients really benefit from our ability to provide you with an installation solution including:-
Electrical Fit Out and Refurbishment
If you are looking to completely electrically fit out or refurbish a building you require a range of associated services. To source, these services can be time-consuming and problematic in coordinating several subcontractors to deliver a project on time. So we have developed a range of services to allow you to get your project completed from a single service provider. The services we offer that are common to this type of project in addition to electrical are data cabling, fibre optic cabling, air conditioning, access control or CCTV installation.
Now you have the option to talk to us on chat, or telephone or you can use contact us to send over your requirement and attach any drawings available. Our team will be happy to help and look forward to your inquiry.
Electrical Contractor
Providing our clients with reliable electrical services and building a reputation as a leading electrical contractor takes time. We have built our electrical capability over the 18 years since the business was formed in 2004. We believe this is important to clients selecting an electrical contractor to carry out the required electrical work. See our journey so far and how you can place works across our range of services with confidence.
To see if we have the experience required for your project visit our case studies and see the size and scope of our completed projects.