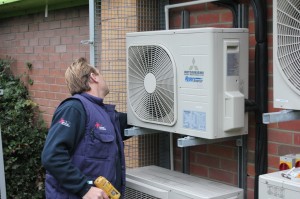 An unserviced machine will not be running as effectively or efficiently as one that is kept maintained.
What happens during your service?
Full system inspection (check list)
Pressure check
Electrical test
Full system clean and disinfect coils
Functionality test
Provide paperwork to record service history
Update F gas log book where applicable
Benefits
Reduce risk of breakdown
Maintain efficiency of system
Reduced annual energy costs
Improved air quality and hygiene
Health and safety compliant
If you want to get a quote for an engineer to come to site or have any questions, please do not hesitate to contact us today.