The increase in the use of fibre optic cabling has brought with it advances in our capability to communicate at greater distances and higher speeds than copper cabling. Fibre cabling does bring with it a set of specialist requirements in its initial installation and ongoing maintenance. PSS installations have been working in the fibre optic industry for over 18 years allowing us to gain a wealth of experience and become fibre specialists. We are able to provide specialist fibre optic testing services 24/7.
Fibre Optic Testing
The reason that we get called in by clients to carry out fibre optic testing vary
Fibre network failure requires fault finding to allow repair.
Poor fibre network performance
Location of dark fibre in legacy networks for lighting up
Fibre testing of new fibre cable networks
There are several stages of fibre testing that require a range of fibre test equipment and experienced fibre engineers to perform the required testing. We have invested in both with a range of the latest fibre-opting testing equipment and training our engineers. Specially equipped vehicles allow us to take on fibre testing in all environments safely 24/7.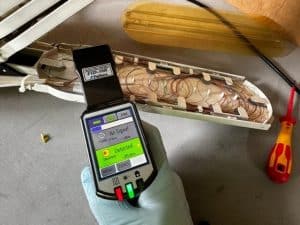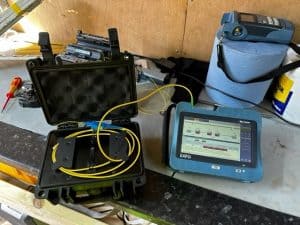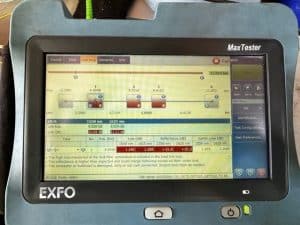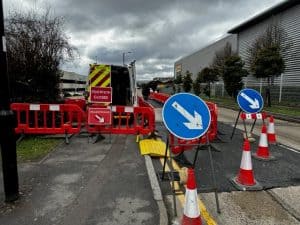 Testers can identify if fibre cores in legacy networks are carrying data or dark fibres. This allows us to identify spare fibre cores when records are not current and avoid taking out live fibres and causing data outages.
Light Source Power meters provide a low-cost way that can be used to identify fibre cores within a cable. This two-piece equipment setup is used to measure fibre optic light continuity, loss and the actual strength (power) of the light signal. They are relatively straightforward to use as a primary method to test fibre optic cables.
Firstly, the complexity of fibre optic testing increases with the use of OTDRs (Optical Time Domain Reflectometer) and CD/PMD testers. Secondly, using OTDR testers we can verify splice loss, measure cable lengths and locate distances to faults. This is ideal for locating where a fibre cable has a fault that can be many kilometres from the tester. The OTDR produces a trace that provides the required information for our trained engineers to troubleshoot the cabling. See an example of our fibre engineers carrying out fibre optic testing.
Fibre Optic Repairs
Once the fault or performance issue has been located or identified then we are able to carry out a fibre optic repair. Generally, the location of the fault can be challenging requiring us to have developed plant and safe working methods. Our engineers are skills trained and in health and safety to allow them to carry out risk assessments and set up safe work sites. See our fibre engineers carrying out roadside fibre repairs.
If you have a fibre optic cable or network that requires testing call the experts on 0800 02130264 or contact us.