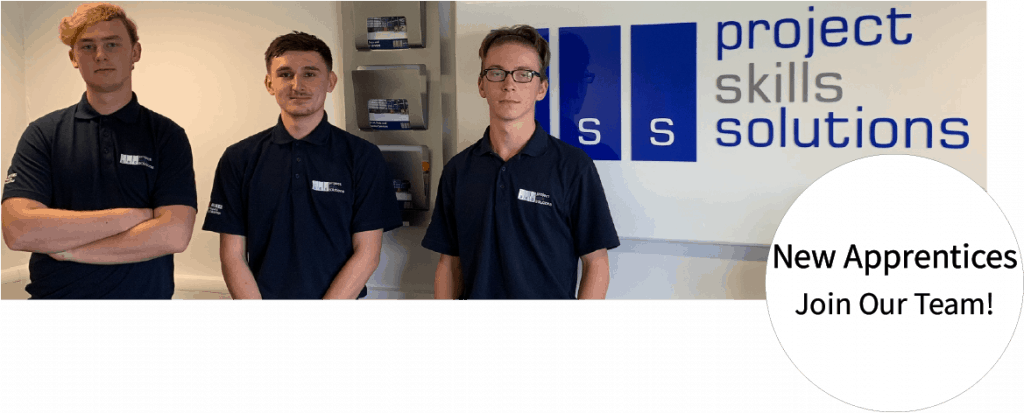 Company Growth – New Apprentices Joining Our Team…
Here at Project Skills Solutions, we face common problems most organisations have. These problems include the growing challenges of recruiting and developing employees to a high standard. As we continue to grow, we're constantly seeking to take on new opportunities. That is why we're proud to announce three new Electrician Apprentices are joining our team.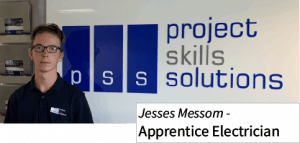 Our steady growth means we are now able to take on apprentices to join the PSS family. This apprenticeship scheme is an integral part of ensuring all engineering jobs are carried and completed to high standards at all times. Through training, we provide the junior members of our team with the skills and experience to develop within their role to their fullest potential.  Our new apprentices will be working alongside our leading electricians. With over 14 fully qualified and highly trained engineers, our team can support the new joiners making it a perfect time for this evolution. Our team understands the importance of teamwork and how it can positively impact the trainee and trainer.
Our apprentices will be attending college once a week to complete their City & Guilds 2365 Level 2 & 3 qualification over the next three years. With the expansion and investment of our team, we hope this will convey our commitment to training and developing our staff.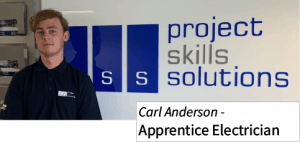 What Makes Project Skills Solutions Different?
Project Skills Solutions ensures all engineers are fully competent and qualified. Our bespoke 'Tool Box Talks' meetings are created in-house and designed for our engineers, covering new and existing health and safety regulations.
Our bespoke course 'Tool Box Talks' are designed for our engineers and are delivered as meetings, covering new and existing health and safety regulations. Ensuring our engineers are always trained is vital to ensure PSS services are completed to a high standard at all times.
We have high hopes for our new apprentices and see a future of growth, progression and prosperity, whilst continuing to encourage those in education to pursue a career at the same time.
What Are The Benefits of Apprentices
There is a range of benefits employers can gain from apprenticeship schemes. Hiring an apprentice conveys an organisation's preparation to invest in the future. Whilst it also shows care for your employees and encouraging diversity by opening up opportunities for people from different backgrounds. We believe apprentices have a range of benefits and can be a great asset to an organisation.
So what other benefits can an apprentice bring to an organisation?
They are a  way to tailor an employee's skills to carefully

meet the demands of businesses

Staff morale can be boosted

Apprenticeships are a clear indicator to employees you care about training, development & career progression

They can improve staff retention and also help to build up organisational knowledge

Apprentices are a route to cost-effective recruitment where you can shape your staff to fill the gaps you need
At Project Skills Solutions we believe progression starts with training and ensure every one of our apprentices is assisted each step of the way. We believe this is what differentiates PSS to other organisations…