At PSS Installations we understand how important your air conditioning system is to the function of your business, server rooms need to be kept cool to protect equipment and data, your staff should be kept cool to maintain morale, and to follow government guidelines. PSS Installations offer emergency or scheduled air conditioning maintenance to keep your system running all year round.
Air Conditioning Maintenance in Essex & London
With our scheduled maintenance contract our engineers will be available 24 hours a day, 365 days a year. You can also have access to all of our services, with our range of services available including fibre optic and network cabling, electrical services and CCTV we can provide a complete one-call maintenance solution.
PSS Installations and our engineers are fully Refcom F-Gas, Safecontractor, NICEIC and ISO 9001 accredited.
R22 refrigerant will be completely phased out by the end of 2014, click here to find out if your system uses R22 and how PSS Installations can help you save money and phase out R22.
Essex Head Office & Workshop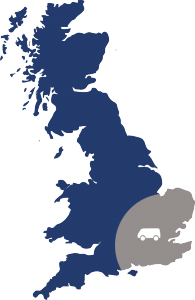 PSS Installations is based in Essex, we have recently moved into a new location with brand new offices and a large workshop to prepare materials before working on site. Our Essex base and the location of our engineers allow us to offer responsive maintenance/repairs to your system. Your maintenance contract can include a minimum wait time (usually 2 hours) for an engineer to be on your site and repairing your system.
Emergency Air Conditioning Call Outs
If you need a one-off air conditioning maintenance call out or repair PSS Installations can usually respond on the same day, with our range of services we provide a one-call solution to your building failure. Including CCTV, fibre optic cabling, network cabling, electrical services and much more.
Call PSS Installations to arrange regular air conditioning or buildings maintenance, or to arrange a call out.