Business IT networks are now a crucial element in the hard services required to run a business effectively. The focus on the type of network cabling required is essential and the same should be considered for the design of Data Racks and Cabinets. The size of the rack or cabinet is driven initially from the number of data cables to be patched into it. However, consideration for data network growth, cable management, active equipment and fan trays is important to allow the data cabinet/ Rack to maintain its neatness and serviceability.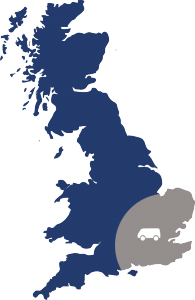 Range of Data Cabinet Solutions Available
Wall mounted data cabling cabinets can offer very usable solutions up to 21U and can be installed in any area ideal for smaller business that does not have server rooms. Floor standing data/server racks up to 47U allow for the larger systems and the combination of patching and active equipment if a server dedicated rack is not required.
Data Cabinet Recommendation and Installation
We offer the installation of all types of data cabinets and racks and will survey and advise on the correct option for your data network needs. Our data engineers can install the data cabinets/racks patch panels all network data cabling and our electrical services and Air Conditioning services complete the skills required to install from the smallest cabinet to a full server room.
Free Surveys are available followed by fast and professional installation of all major brands.