On completion of the Data cable installation, it is important that skilled data cabling engineers terminate the cabling onto the required data patch panels and RJ45 data outlets. We understand that sometimes clients may have the cabling installed by the main contractor and require a specialist data cabling contractor to carry out the termination and testing of the installed data cabling network.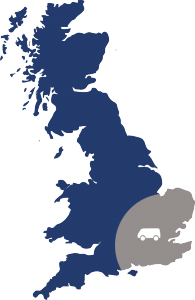 Structured Cabling Termination Services in Essex & London
We are able to carry out the termination of all categories of network cabling installations in Cat5e, Cat6, Cat6a and Cat7 UTP and FTP type cables offered inT568A and T568B termination configurations onto patch panel and RJ45 outlets.
The primary colour of pair one is blue, pair two is orange, pair three is green and pair four is brown. Each pair consists of one conductor of solid colour and a second conductor which is white with a stripe of the same colour. The specific assignments of pairs to connector pins vary between the T568A and T568B standards. Our data engineers will neatly install all cabling and punch down onto copper patch panels. On completion, the data network cabling will be fully tested and full Fluke DTX test results will be made available. One of the main causes of data cabling poor performance is due to incorrect or poor structured cabling termination particularly in the faster categories od data cabling such as Cat6, Cat6a and Cat7. Many existing business data networks may still reliably run on Cat5e that can meet the required data transfer speeds. However many perform badly as they are not terminated correctly and you may not even be aware so we offer Network Cabling Health Checks which we recommend if you have any concerns or no valid test results of your network cabling performance.
We can provide all data cabling services for your complete communication cabling project, if you need a full network installed across several buildings, if you need your network repaired, network cable services or you just need regular maintenance call PSS Installations or fill out the contact us an enquiry.
We provide our Network cabling services to a wide range of sectors:
Education
Business
Industrial
Commercial
Defence
Transport
Petrochemical
Logistics
Network cabling is used to link data and communications inside or between buildings, if you are looking to rearrange the layout of your building and need data points moved or added then you need cable termination.