The adoption of electric vehicles (EVs), coupled with cleaner electricity generation, promotes a pathway to reduce air pollution from on-road vehicles and to strengthen energy security.
Growth of Electric Vehicles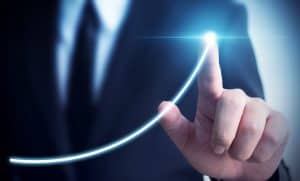 The growth of the UK electric vehicle market over recent years has grown significantly and is expected to continue growing. More consumers are making the switch from combustion-powered vehicles to electrical vehicles. In fact, a total of 2,461 electric vehicles were sold in July 2019 and it is possible for those cars being accountable for just 1.1% of the new car market. The Government are supporting the growth of electric vehicles, via helping fund for EV's and domestic EV charging. The Government's funding is to help meet a target of 10% of all vehicles sold being EV, by 2020.
If you're considering switching from a petrol run vehicle to an EV, we've gathered 5 major reasons why you should…
1. Affordable To To Run & Maintain
Electric motors are very responsive and have very good torque, as a result, electric vehicles are less likely to breakdown and are faster to repair. In the long run, electric vehicles are cheaper to run in comparison to combustion-powered cars. As EV's have less moving parts than conventional petrol cars, there is relatively less servicing and car parts such as exhaust systems, motors and injection systems – making EV's significantly cheaper.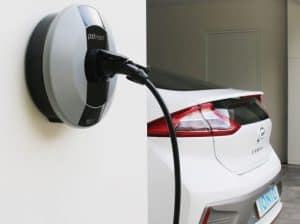 As EV's are powered by electricity, you'll no longer be needing to make lengthy trips to refill for petrol. Having an EV will mean you can plug your cars in charge when you get home and have it ready to use the following morning. The electric grid will mean charging your vehicle will be accessible almost everywhere, which means long gone are the days of regular petrol station visits.
2. Helping Improve The Environment
EV's are not only beneficial for an improved lifestyle, but they're also a better source of transport for helping improve public health and reducing ecological damage. EV's have zero exhaust emissions which contribute to climate change and smog. Switching to an EV will mean you'll be helping reduce harmful air pollution from exhaust emissions. EV's also have the option to be charged via renewable energy which can reduce your greenhouse gas emissions even further, helping to protect the environment. In addition, some EV's are even made with eco-friendly materials.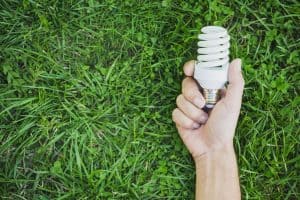 3. Improving Health
Petrol run vehicles are powered by internal combustion engines (ICEs) which burn fossil fuels to create the mechanical energy that is needed to drive them forward. However, not all the energy trapped in the fuel actually gets used. A petrol-powered car tends to use around 17-21% of the energy stored in gasoline to convert the power to the wheels. Petrol runs vehicles waste over 60 percent of the fuel's energy within the internal combustion engine, which is extremely inefficient at converting the fuel's chemical energy to mechanical energy, whereas electric vehicles convert between 59 to 62 percent of the electrical energy.
Internal combustion vehicles are also accountable for the emission of a wide range of health-affecting pollutants. This results in affecting the health of people, however, those who are at a higher risk of being affected include unborn and newborn children, people with chronic illnesses and elderly people. For further information on the pollutants released from ICE vehicles, click here.
4. Discounts On Congestion Charges
The Government has now introduced Clean Air Zones, which are defined areas in the UK where fees are imposed to discourage polluting vehicles from entering certain areas. The Clean Air Zones are part of the Government's long term strategy to improve air quality across the UK via discouraging the use of higher polluting vehicles. Drivers of the most polluting vehicles can be charged up to £100 a day to enter areas where the council have identified the air to be toxic.
There are two variations of Clean Air Zones which include the following;
Non-Charging Clean Air Zone  – geographic areas, usually city centres
Charing Clean Air Zones – areas were motorists are required to pay a fee to enter or move within an area if driving a vehicle that doesn't meet a particular Euro emissions standard
It is expected for further cities and towns to introduce Clean Air Zones. Polluted air has been linked to 40,000 early deaths every year in the UK, which has led to 70% of people urging the Government to take action.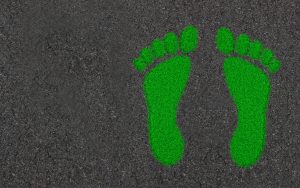 5. Safety Improvements
EV's tend to have a low centre of gravity which prevents them from rolling over and lower risk of causing fires or explosions. EV's have safety improvements which conventional vehicles don't have.
What EV Vehicle Should I Purchase?
If you're thinking of purchasing an EV or going for the switch. You'll be in for a surprise as there's a vast amount of EV's to choose from. That is why we have listed Car Magazine's list of 10 best electric cars in 2019…
Tesla Model 3

MG ZS EV

Audi e-Tron

Mercedes-Benz EQC

Jaguar I-Pace

Nissan Leaf

Hyundai Kona Electric

Hyundai Ioniq Electric

Tesla Model X

Tesla Model S
For further information on Car Magazine's list of 10 best electric cars in 2019, click here.