We believe that the success of any project relies on its management. PSS Installations have successfully managed national projects in excess of £1M from initialisation through to completion. These projects have required a managed solution utilising our multi-disciplined Installation teams across the UK to exacting standards and challenging timescales.

Range of Project Management Experience
Our projects range from National Cabling Installation projects on MOD sites, Installation of biometric systems and Maintenance of our clients varied property portfolios. ( See our case studies ) We are equally experienced in carrying out one-off projects and minor works with the same level of professionalism.
Our project managers have the advantage of internally sourcing our range of Electrical, Data Cabling and Mechanical Services allowing our clients a one-company solution for multi-trade installation Services. It eliminates the need for clients' time-consuming coordination of various companies to achieve project completion. On successfully winning a new project a Project Manager is assigned and supported by our project team we set to work on preparing a project plan to meet the project's milestones. Installation personnel are allocated from those having the required qualifications and experience any project-specific training is resourced through our training division making sure that when our men turn up they are ready for the task.
Facility managers can engage our services in support of Building Maintenance, refurbishment and callouts. Our Project Management team will coordinate multi-discipline engineers across our range of services to carry out the works.
If you are looking for an outsourced solution to any Electrical, Data or Mechanical projects then consider our services. We can provide case studies testimonials and references from our completed projects and satisfied clients.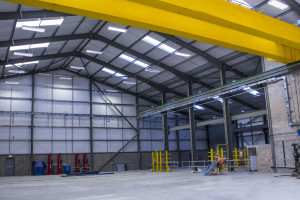 Office Project Support
Our projects teams are all security cleared, allowing our office to process confidential and restricted information for our specialist field of MOD projects. Our head office, which is based in Essex, controls the teams with the assistance of our onsite team management.
Save money
Reduce time spent planning projects
Full project support
The management of projects can be run to client requirements or recognised methodologies such as PRINCE2™. This allows our teams to integrate seamlessly into client project teams at the level required to successfully complete project tasks.
We are flexible and proactive which is essential to our clients whose service requirements frequently change throughout the life of a project.