PSS Installations install network, communication and control cabling solutions in industrial, plant and harsh environments. Our fibre cabling services offer communications solutions for long distances, multi-drop communication links, system interlinks and safe communications in hazardous areas.
Cable Installation
We can provide copper and fibre cabling solutions for most environments and communication networks. We have provided process control, CCTV, Fire alarms, Site access control and remote system links for system manufacturers. These vary from system communication links to cross-site links of several kilometres. They include our design of the best termination solutions for all environments: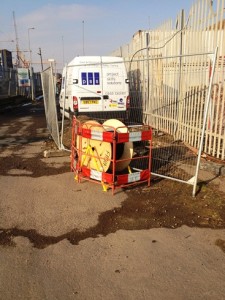 Changes to existing network
and more…
Industrial areas, process areas, waste treatment plants, factories and workshops need a variety of communication solutions.  We can install LAN network connections, Profibus, Modbus, Ethernet/IP and POE. With the client specifying and supplying the transmission equipment our engineers can specify, install and test the appropriate cabling solution.
Visit our network cabling pages or view our case studies for more information.
Cabling installation Solutions
PSS Installations have extensive experience in providing clients with turnkey cabling solutions for a wide range of projects see our case studies. Our clients can engage our services in support of their projects to provide a complete cabling solution including cable specification, breakout and termination solutions and final testing. Clients can have the option to install the cabling and our engineers will carry out cable pre-installation drum testing, cable termination and final cable testing services.