Fibre optic cables are extremely reliable allowing them to be used in critical data communications and control transmission operations. So if they fail major problems can occur and you need a fast reliable fibre optic repair.
If your fibre optic network has failed due to a damaged, cut or broken fibre cable you require a fast and responsive fibre optic repair in order to get your communications network back online. PSS Installations has been called out to repair many damaged cables from major cable destruction, from construction activities involving excavation, simple termination failures or rodent damage.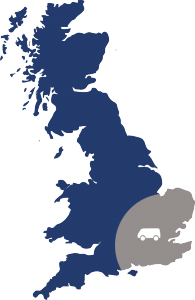 Fibre Optic Cable Repairs in Essex & London & Southeast
Our engineers come with fully equipped vehicles carrying the latest OTDR test and Optical Fusion splicing equipment. This allows fast location of fibre cable faults and the ability to offer professional advice to cable managers on how we can get the network repaired and fully functioning. If the cable is damaged beyond repair we can install new fibre optic cable or offer options on bridging the fibre optic cable break even on a temporary basis to get you communications back online. Plus we offer civil excavation if cable ducts or pits have been damaged or require repair or new installation.
On completion, the cable will be fully OTDR tested and full test results traces will be provided.
Fibre Optic Cable Repair Services
If your Fibre Optic Cabling network has been damaged and you need a fibre optic cable repair call us to speak with a member of our fibre team straight away or fill out the form below to get a quote.
If you need an estimate of the repair costs we will need to know
The mode of fibre cable and the number of fibres (this can be read off the jacket of the cable normally i.e. OM1, OM2, OM3, OM4, OS2
The type of damage involved photos will allow us to evaluate the best fibre repair solution.
Location of site fibre cable repair is to take place along with any site restrictions i.e. induction required, Working at Height etc.
Call us with the above information and we should be able to give you an estimate.