Fibre Optic Cables are commonly for their reliability and speed of transmitting data communications. This means that a lot of critical information passes through Fibre Optic Cables every minute, so a faulty or broken cable can cause major disruption and needs to be fixed immediately.
You can rely on PSS Installations to ensure that we can locate faults and fix them quickly and to a high standard when damage or a break happens in a Fibre Optic cable. We have seen and worked on plenty of urgent damaged cables in the past, from construction activities involving excavation, simple termination failures or rodent damage.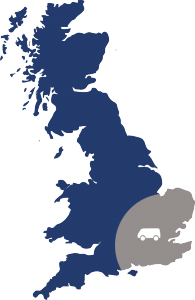 Contact Us
If your Fibre Optic Cabling network has been damaged and you need a fibre optic cable repair, give us a call on 0800 0213 264. Alternatively, you can use the webchat or fill out the contact form at the bottom of the page.
If you need an estimate of the repair costs, we will need to know.
The fibre cable mode and the number of fibres (this can be read off the cable's jacket usually, i.e. OM1, OM2, OM3, OM4, OS2.)
The type of damage involved, photos will allow us to evaluate the best fibre repair solution.
If the fibre cable repair location is to take place along with any site restrictions, i.e. induction required, Working at Height, etc.
Call us with the above information, and we should be able to give you an estimate.
We also offer to carry out testing for your Fibre Optic Cables, to read more about this visit our Fibre Optic Testing page.