Fibre optic networks and backbones provide fast communication solutions within premises. With over 15 years of fibre optic experience we can design, specify and install all fibre optic cabling and equipment. Ask us to carry out a free survey or supply a network specification. We will then be able to provide you with a design and quotation. Our Fibre cabling solutions provide fibre optic backbones providing links between buildings and server and control rooms. So, future proofing your fibre network with an internal fibre cable installation straight to your desks. We also offer structured data and communications cabling, electrical installation services for more information visit structured cabling /electrical services pages.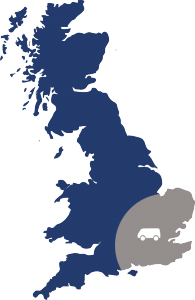 Fibre Optic Installation in Essex & London
Our expert fibre engineers will come to survey your project free of charge. They will advise you on the best network solution for your communication needs. The survey will allow us to find the best available cabling routes. We can discuss the cable mode options to meet you communication speed requirements. Agree the required along with cable management, rack positions, patch panels and any other works required for the installation. Furthermore the survey allows us to advise potential disruption and ways to reduce so works can commence smoothly.
Fibre Optic Network Installation
There are many variations to fibre cabling construction and function, requiring experience to ensure you get the correct solution.  Our engineers can specify the correct fibre optic mode OM1, OM2, OM3, OM4 and type loose tube, Tight buffered, Steel taped of fibre optic cabling to best meet your network requirement. This will ensure that the cable meets your speed / bandwidth and environment requirements for now and the future.
On deciding the best proposed option for your business network we will carry out the installation to the highest standards. We plan and prepare your network before attending site to reduce the risk of disruption. We can complete works out of normal office hours if disruption is a major concern. Our engineers are experienced working in live environments without causing disruption so it is rarely an issue.
Fibre Cable Repair Services
If you experience a fibre network failure then you can call on is to quickly assist in the fibre repair. Our engineers have all the equipment to attend site and locate the cause of the fault. Once the fault has been located we can provide the best solution to get your communications working again. This could be a temporary repair solution as there may be other associate works required such as civils. We aim to carryout a single visit repair.
If your looking for fibre installation companies then fill out the contact form below or call our team today to discuss your internal fibre installation project.