So you're thinking about having an EV charger installation at your workplace? or maybe one at home. Did you know you can claim £350 per point on the OLEV grant? If you've spoken with an installer like PSS Installations and have decided on the best type of charger for your needs. Now comes the big day, time for installation, but what to expect?
A lot of our clients are unsure about what will happen during their EV Charger installation.
Will it be disruptive?
Do we need the power off?
How long will it take?
Hopefully, we can shed some light on the installation process. In short, the process is:
Enquiry/consultation
Survey (if needed)
Electric Vehicle Charger Installation
Demonstration
EV Charger Enquiry/Consultation
If you know what you want, or you're looking for some advice, it starts with a call to PSS Installations. We'll offer advice on the best solution for your needs and workplace, tell you how to apply for OLEV grant funding and if you're likely to qualify.
We'll walk you through how the process works and what we need from you to survey remotely, or suggest an onsite survey.
EV Charger Survey
Most installations won't need a survey pre-installation or quote. So long as you can send us some pictures of your site, where you'd like the charger, and the possible route to your distribution board, we should be able to quote without a site visit.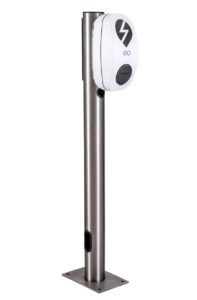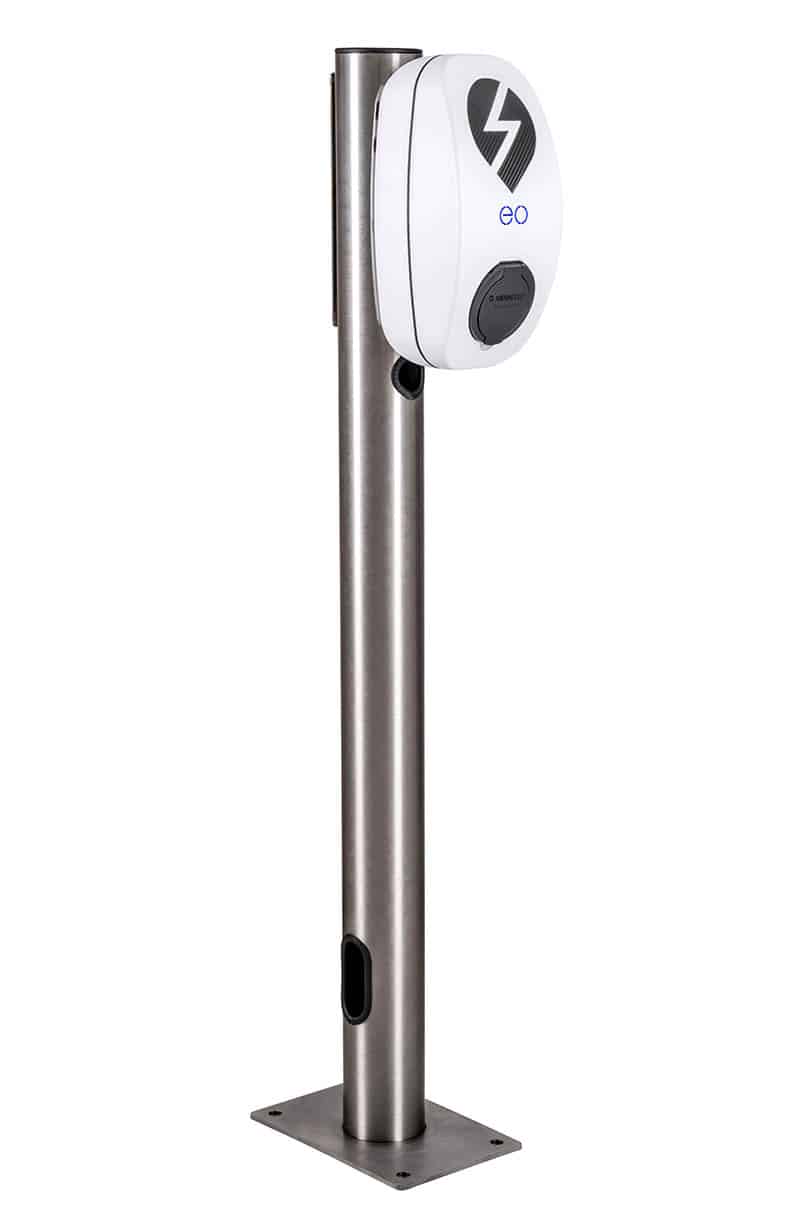 If you're unsure or would like some advice on placement of the charge points, we can attend site at a time and date convenient for you. During your survey or consultation call, we will ask you where you would like to install the EV charger and whether this is wall-mounted or a podium style charger. If you don't have a preference, we can advise what would be the best for your needs, location and property.
Once you have agreed on a location, we will move on to how the cabling will be installed, and this may be surface mounted, buried in the ground or run above in voids/girders. Should you require the cable to be buried, we will take details such as length and ground type but may need to return with our civils company to get an accurate quote.
Lastly, we will need to ensure your current electrical supply is capable of taking the extra load of the EV Charger. We'll take a look at the DNO cut out (usually near your electricity meter) and then ensure your existing distribution board can take the extra circuit/s. Sometimes, we may have to install a small distribution board adjacent for the extra circuit/s, and possibly a special type of RCD to stop any unwanted electrical currents. This does depend on the type of EV Charger and the type of earthing arrangements for the property.
EV Charger Installation
Installation is often completed within a day. For larger sites and more charge points, this could be longer.
Be aware, the power will need to go off for around an hour, and we'll talk to you about the best time to do this. Our engineers work hard to minimise disruption to your workplace, and we'll discuss this with you before your installation. Sometimes it's best for us to work outside of your working hours.
Demonstration
Now you're all set up; our engineers will walk you through your new EV charge points and show you how they work. Simple.
Project Skills Solutions installations are an NICEIC approved electrical contractor allowing us to carry out all the required electrical installation works.