PSS Installations provide a comprehensive range of hard facility maintenance services to support those responsible for keeping the property operating at peak efficiency. From single buildings to property estates, industrial plants, retail outlets, warehouses and education facilities you can rely on our electrical and mechanical services for planned works, refurbishment projects and preventive maintenance.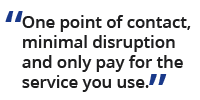 Selecting our Facility / Building maintenance services gives you peace of mind and cost-effective solutions as we focus on proactive strategies to meet the challenges your facility presents to keep it running smoothly as well as ongoing improvements through refurbishment and technology efficiency upgrades.
Our clients will quickly experience our team culture as we work to integrate our services seamlessly into your premises with dedicated managers and help desk support through to highly trained engineers who are uninformed and fully qualified and equipped.
PSS the right choice for your building Electrical & HVAC maintenance support?
Because we highly value your custom and that will be evident every day in our delivery of services from the smallest job to the largest project.  It's not just about winning business it's about retaining it. See our case studies.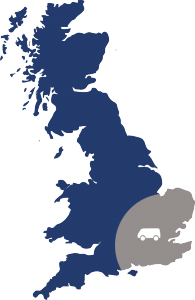 One Call for facility/building maintenance electrical, data and Mechanical support solution covering London and the Southeast for:
New Installation Projects
Refurbishment and Upgrades
Maintenance Planned and Reactive
Mobile Maintenance and Static Options
Emergency Callouts and Help desk Support
Service level agreements
Dedicated site support
3rd Party service suppliers
Our range of Design, Installation and Facility Maintenance services:
Electrical Distribution
Control & Management Systems
Electrical Testing Fixed Wired Periodic, PAT and Emergency Lighting
Fire Alarms