Are you looking for fibre optic cable installers in London and the South-East? PSS Installations have over 15 years of fibre optic cabling experience. We have worked across various sectors, including MOD, Petrochemical, Education, Finance and Commerce.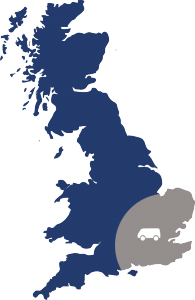 Fibre Optic Cable Installers
Fibre optic networks and backbones provide fast communication solutions within the premises. We can design, specify and install all fibre optic cabling and equipment.
There are many variations to fibre cabling construction and function, requiring experience to ensure you get the correct solution. Our engineers can specify the right fibre optic mode OM1, OM2, OM3, OM4 and type, loose tube, tight-buffered, steel taped of fibre optic cabling to meet your network requirement best.
We ensure that the cable meets your speed/bandwidth and environment requirements for now and in the future. We plan and prepare your network before attending your site to reduce the risk of disruption. We can complete works out of regular office hours if disruption is a concern. Our engineers are experienced working in live environments without causing disruption, so it is rarely an issue.
Fibre Optic Cabling Services
Whether you need a fibre optic backbone for a data cabling system, fibre to the desk or links between buildings across your campus, we have the expertise to undertake any project.
Our engineers are equipped with the latest fibre optic splicing and testing equipment. They also have all the necessary clearances and training to work in all environments.
Our range of fibre optic cabling services includes fibre network design, fibre repair, fibre optic testing, termination and fusion splicing. Furthermore, with our electrical, data and air conditioning services, we provide a one-call solution.
Fibre Cable Design
The correct fibre optic cable must be selected to meet network bandwidth requirements. Our engineers carry out thorough surveys to obtain all of the required information. This ensures that the correct fibre cable is specified along with the most efficient method of installation.
Free Fibre Surveys and Advice
Our expert fibre engineers will come to survey your project free of charge. They will advise you on the best network solution for your communication needs.
The survey will allow us to find the best available cabling routes. We can discuss the cable mode options to meet your communication speed requirements, cable management, rack positions, patch panels, and any other works required for the installation. Furthermore, the survey allows us to advise potential disruption and work smoothly.
Fibre in Harsh Environments
We're experienced working in various environments and have the safety equipment and expertise to work in harsh environments, where cable links are usually most important and get them installed and/or repaired quickly and safely.
Fibre Optic Subcontractors
Are you looking for a subcontracting partner to handle your project's fibre optic or network cabling installation? Discuss your project with one of our contracts managers today and find out how we can help.
Fibre Cable Repair Services
Fibre cables can be damaged during other civils and building works or even from environmental factors such as animals. Our engineers have all the equipment to attend your site and locate the cause of the fault. Once located we can provide the best solution to get your communications working again. This could be a temporary repair solution as there may be other associate works required, such as civils. We aim to carry out a single visit repair.