Electrical faults disrupt business and can be potentially lethal so need to be investigated and faults found by experienced and qualified commercial electricians who can carry out the required electrical repairs. Plus they can have an immediate effect on your business premise leading to lost work time. So it is important these electrical faults are found and dealt with quickly. When buildings come to end of life for the electrical systems we can offer a full survey to advise what electrical refurbishment is required to bring the building up to the latest standard.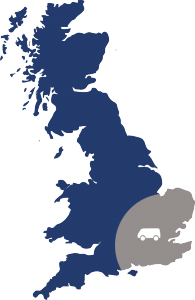 Electrical Refurbishment & Repairs in Essex & London
Project Skills Solutions are NICEIC approved commercial electrical contractors and our fully qualified 17th Edition electricians and have years of electrical experience. So if you suffer an electrical failure then we can attend and carryout any repairs required.
If your premises requires electrical refurbishment or repairs then we offer :-
Electrical Support Contracts for single and property portfolios
Commercial property rewires including design and installation of all cabling and equipment.
Retail premises electrical refurbishment.
Lighting systems including control system repairs and upgrades.
Industrial premises electrical distribution 3 phase buss bar system upgrades
Social Housing Electrical contractors
We are involved with providing electrical support services for planned and day to day works for main contractors and social housing associations maintaining their housing stock. These services include
Electrical planned and reactive repair support to Social Housing associations.
Void property electrical refurbishment & upgrades
Kitchen & Bathroom electrical upgrades
If you are carrying out a total building refurbishment we can offer a total solution including Air Conditioning & Ventilation , Network Cabling Copper & Fibre, CCTV & Access Control Systems
Prevention of electrical failures is possible with our electrical maintenance services for a range of industries including commercial, industrial, health care and educational. Maintenance contracts and electrical inspections help prevent electrical failures and keep your electrical systems working efficiently thus preventing costly failures. If you would like further information on our electrical maintenance service options please contact us.
If you want to find out more about our electrical services then call us to speak with an engineer or fill out the form below to arrange a free survey and quote.