We are able to carry out fibre optic fault finding and fibre optic testing using an OTDR and visible light source on OS1 9/125, OM1 62.5/125, OM2 50/125 & OM3 50/125 fibre cables. Fibre optic testing services can be offered to clients who have installed cables themselves or have an existing network that they require testing to ensure optimum performance. All fibre optic cables installed by PSS Installations are OTDR tested and results produced to confirm that the fibre cables are working correctly.
After the cables are installed and terminated testing can commence. Every Fibre optic cable will need to be tested for continuity, end-to-end loss, splice loss, insertion loss and then fault found if there are any problems.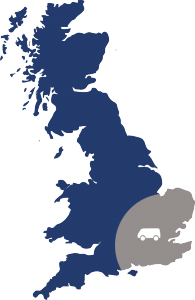 Fibre Optic Testing in Essex & London
If it's a long external fibre optic cable with intermediate splices, you will probably want to verify the individual splices with an OTDR also, since that's the only way to make sure that each one is good. If the cabling is for a fibre optic network we will also be testing power, as power is the measurement that tells you whether the system is operating properly.
Our engineers are fully equipped with mobile test facilities to allow cables to be spliced and tested within vehicles, plant areas or buildings. A full range of fibre optic launch leads allows us to test all types of lengths and cables and produce full test results to show cable performance. We have experience of providing these services for the MOD, BT and petrochemical projects with nationwide coverage.
If you need fibre optic testing, fill out the form below or call our team today.