Electric Vehicle Charging Point Installation & Maintenance Services
---
If you require a residential or commercial electric vehicle (EV) charging solutions, we can help. Our team is fully trained to work with leading manufacturers and is also NICEIC approved. This means you can rely on our services.
We are also authorised under the government OLEV scheme to claim back up to £500 per charge point subject to eligibility.
Electric Vehicle Charging In Working Environments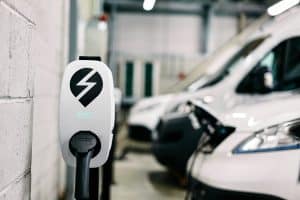 The future is upon us with businesses now planning and preparing their charging requirements for the transition to using electric vehicles. For some companies, this may be for individual staff vehicles that require single charging points, but for others, they may have a fleet and require a more in-depth plan. Whatever the specific charging needs, we can help to improve the sustainability rating and deliver a solution that will improve employee satisfaction.
Whatever your EV charging requirement is we can provide a turnkey solution for the installation along with ongoing maintenance. Thoroughly trained and accredited, we offer survey designs and also install a range of EV charging solutions to meet your needs.
Here at PSS Installations, we can do the full service with your electric vehicles.
Workplace Electric Vehicle Charging
Electric charging can be considered an additional perk to the jobs you provide, going one step further than providing standard car parking. This can help to keep employees happy and valued. It also shows that you are a responsible employer and thinking about more than just the work being delivered within the workplace. For some employees, this can even be one reason why they choose to work at the business as it shows certain values and can therefore really set you apart from your competitors.
Not only is it important for your employees, but your clients too. For the same reasons as above, it can help to make you stand out. By demonstrating to clients that you are thinking about the impact your business has on the environment, electric charging points can do more than just power cars.
Vehicle Fleet Electric Vehicle Charging
The use of electric vehicles can reduce your fleet costs. Reduced fuel consumption, as well as lower service and maintenance costs, lead to electric vehicles being more cost-efficient overall, despite often having higher purchase costs.
---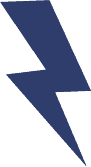 EV Fact – Happy employees. Ensuring your employees feel valued by the organisation increases staff productivity and engagement. Providing essential electric charging for employees demonstrates an organisation's responsibilities and commitment.
---
Home Electric Vehicle Charging
An EV charging point installed in your home makes sense when you purchase an electric vehicle. The convenience and low cost (OLEV EVHS Grant) ensure you leave your home with a fully charged car. The EV Charge points are designed to be durable and weatherproof and have various output charge rates depending on what you need. EV charging is new technology and can be bewildering. However, we will provide expert advice, professional installation and support. We can help make this an easy decision that transforms your daily life.
---
EV Fact – Improved efficiency & reduced costs. Electric charging points available in a workplace provides convenience for employees – this can help avoid situations where they can't find appropriate parking and is a perk that you can advertise with the job.
---
Destination EV Charging
Installing EV charging points at a business that requires customers to visit by car can attract those looking for charge points. Garden centres, tea rooms, shopping centres, retail parks, cinemas (etc.) can benefit from EV charging solutions. EV charging is a great USP, as it is improbable for a driver to want to sit in their car while being charged. Instead, they are more likely to use your business, making it a sensible investment that you can see a return on. As the number of electric vehicles is set to rise from 1 million in 2020 to 9 million or 60% of new cars by 2030, the benefits for providing charging points are likely to grow too. Our team can survey, design, install and maintain your EV solution, supporting its development within your business and advising on OLEV grants and leasing options.
Electric vehicle owners and drivers often look for charge points along their route or close to their destination, giving you an opportunity to bring in new customers as they use maps like the one on Carwow to find a charge point. Add your business and charge point to maps like these to increase your visibility.
---
EV Fact – Customers stay for longer: retail businesses benefit from EV charging stations. They motivate customers to visit and browse for longer with straightforward parking facilities that can simultaneously provide charging benefits. Longer browsing = higher value shopping basket.
---
PSS Installations EV Manufacturers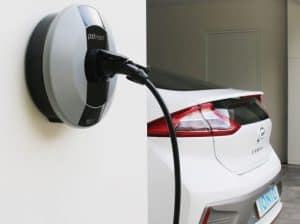 We are approved installers for EO Charging and Pod Point. We have carefully selected our EV manufacturers to ensure they are the best in the industry. Our EV Charging manufacturers are accredited by the Office for Low Emission Vehicles (OLEV), meaning they qualify for both the Home Charge Grant and Workplace Charging Grant. Our EV manufacturers use innovative 'Smart' technology to help keep electric car charging costs down. Smart Charging reduces high peaks of electricity demands to minimise the cost of electric charging stations and other appliances on-site. This ensures the efficient charging of your electric car based on the available power capacity, saving costs and encouraging off-peak charging. 
---
EV Fact – Smart Charging avoids unnecessary costs such as overcapacity fees, whilst ensuring you'll get the most out of your charging stations at all times regardless of limited power capacity.
---
Are You Eligible For The OLEV EVHS Grant? 
The Government OLEV grant is available to eligible installations for Home and Workplace EV Charger installations. The scheme can reduce your installation by up to £500 per EV charger outlet, limited to 75% of purchases and installation costs, and up to a maximum of 20 across all sites for each applicant. Some conditions affect eligibility; full details are available on the OLEV Grant Scheme.
Our team can guide you through this process with clear advice and o­­­nce you have your voucher, we ­­will process the grant application. PSS Installations is an OLEV authorised installer so will be with you every step of the way.
---
EV Fact – The OLEV grant was set up to help support the wider adoption of electric and hybrid vehicles in the UK. The scheme offers a range of grant and assistance to help individuals switch to electric vehicles.
---
Benefits Of EV Charging
EV charging comes with a range of benefits. But what are they? Click Here to read our 6 Benefits Of Electric Car Charging…